Michael Gregory Jackson Clarity Quartet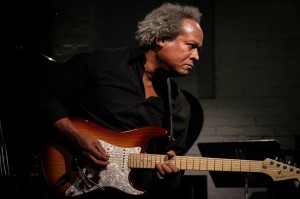 Michael Gregory Jackson, guitar/voice
Simon Spang-Hanssen, alto & soprano-saxophones/flute
Niels Praestholm, bass
Kresten Osgood, drums
http://www.michaelgregoryjacksonclarityquartetepk.com
New release: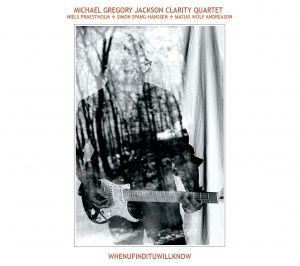 In concert:
3 mar. 2017  Jazzhus Dexter, Odense , DK
4 mar. 2017  Bartof Station, Frederiksberg
7 mar. 2017  Halmstad Jazz Club,  SE
27 oct. 2016  Jyderup Højskole
28 oct, 2016  Billedskolen, Sønderborg
31 oct. 2016   5 e , Copenhagen
29 oct. 2015  Giant Steps, Svendborg, DK
30 oct. 2015  Billedskolen, Soenderborg, DK
31 oct. 2015  Noerrebro Jazzclub, DK
2,3 nov. 2015  Studio-recording, Nordborg DK
5 nov.  2015  Paradise Jazz, Copenhagen, DK
23 oct. 2014 Metronomen, Frederiksberg, DK
24 oct. 2014 Produktionsskolen, Soenderborg, DK, videorecording
25 oct. 2014 Flensburg, Germany
29 oct. 2014 Paradise Jazz, Copenhagen, DK
CD: "After Before"   MGJCQ-003    ( with Matias Wolf on drums)
"There is cohesion and spirited togetherness in this band. They run through some extraordinarily worthwhile original compositions, including a couple of those inimitable songs Michael writes and sings, existing in a lyrical place all their own.
The band is very simpatico, each in his own way a voice of distinction. Together they make very beautiful music. 
Michael Gregory Jackson, if you need to know, occupies a space in the jazz guitar world that is wholly original and extraordinarily schooled in its steady-state singularity. After Before is a new step along the way, deserving to be numbered among his very best albums, in ways that hang together as "new," very much new.
Highest recommendations! "
gapplegate guitar rewiev 2015
After Before" is an excellent cd that steams with fresh spontaneous energy and variation, but also leaves place for spacious  poetry and some surprising ballads featuring Jackson's  light voice.
 Especially remarkable is the organic spark that seems to flow between the musicians. And Jackson's special , angular and yet virtuoso approach to the guitar adds a particular  personality."
Christian Munch-Hansen, Politiken,DK  oct. 2015
"A beautiful and really soothing cd-release by guitarist Michael Gregory Jackson and a team of the
most soulful and experienced among  Danish musicians. First of all there is an intense and loving cohesion between people that are primarily in the business for the music and the joy of playing."
Peter Rahbek, Jazz Special dec. 2015