SIMON SPANG-HANSSEN  & Grupo

Brazilian Project
Mariane Bitran
,   flute, alto-flute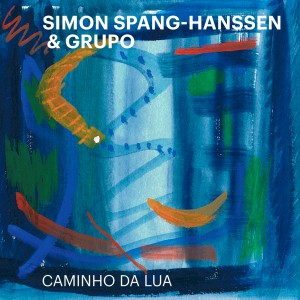 Ricardo Fiúza ,  piano
Enéias Xavier,  bass
André "Limão" Queiroz ,  drums
Simon Spang-Hanssen,  soprano & tenor-sax
New CD out !
and other outlets
http://www.gatewaymusicshop.dk/index.php?route=product/product&product_id=1111
The group started out with an inspiring encounter and a succesful concert at the Museu da Arte da Pampulha (Belo Horizonte, Brazil),in the beginningof november 2010, and went to the Estudio Acústico shortly after.
CD: "Bird in Space" ALCD005
         "Caminho Da Lua"   ALCD010 ,  january 2017
The Quintet has toured in Denmark and Brazil in 2011,2012 and 2014 ( Paradise Jazz, Lyngby/Taarbæk Jazzklub, Giant Steps, Godset, Jazzselskabet Aarhus, Huset i Hasserisgade,Tranquebar,  Holbæk Jazzklub, Savassi Jazzfestival( Belo Horizonte 2012 and 2014), Jazz Nos Fundos, JazzB (São Paolo)…
coming tourperiod: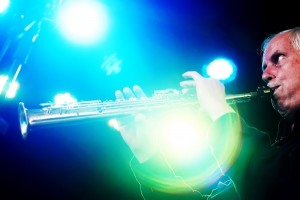 25th september- 7th october 2017

coming concert:
11 february 2017, Pakhuset, Nykøbing Sj.
(with Yasser Pino and Niclas Campagnol)
"BIRD IN SPACE is a well-produced and consistant CD, which , by it´s charming and evocative  music, to a high degree, leaves the listener with an impression of flying"
"Spang-Hanssen's very personal and easily recognizable way of writing fits naturally into the Brazilian
musical style, not the least in "Moonstruck", in which both he and Bitran has particularly worthwhile solos respectively on soprano-sax and flute."
Ole Nimand   Jazz Special   2011
" An exciting meeting between European and Brazilian jazz. Simon Spang-Hanssen open, unbiased, and inquisitive approach to jazz brings us yet another fine album."
Niels Overgaard,  Jazznyt  2011
The repertory consists mainly of compositions by the leader,especially written and arranged for the group and colored by the Brazilian rhythmic context, but also contains contributions by the other members of the band and adaptations of classics from the Brazilian song-book.
The innovative explorations of pianist, Ricardo Fiúza, combined with the excellent bass/drum teamwork of Enéias Xavier and André "Limao" Queiroz, sets up a perfect frame for the introspective playing of  flutist Mariane Bitran and the both energetic and lyrical excursions of the leader.
Due to his collaborations with Brazilian musicians such as Nenê (tours in Denmark and France , double-concerts Hermeto Pascoal), Chuim, Mozar Terra,  a certain  brazilian influence is often present in the  compositions of Simon Spang-Hanssen . For this particular project he is joined by an outstanding rhythm-section, very present on the contemporary brazilian scene (  Milton Nascimento, Toninho Horta, Vinicius Dorim, Beto Lopes, Chico Amaral, Magno Alexandre, Cléber Alves, Carlos Malta, Nenê Trio, Nivaldo Ornelas, Vander Lee ) and also in modern jazz contexts ( Maria Schneider, Chris Potter …).
 www.veredasproducoes.com.br
photos: Elcio Paraiso
Ricardo Fiúza,  pianist, arranger, composer, has performed with Chico Amaral, Vander Lee, Cléber Alves, Wagner Souza, Marcio Tubino, Mauro Martins...
Mariane Bitran, has played and recorded with a.o : Quintet Moutin, ZoomTop Orchestra (w. Richard Bona), Bojan Z., Olivier Cahours, Nelson Angelo, Nenê, Les Etoiles, Novelli, Poul Reimann, Pernille Bevort, Ijexa Group, Alain Apaloo's "Api Pipo", Alisio Ensemble… Has released 2 cd's in her own name    "A place for you" 2003, "All One" 2006 ,and also "Grey to Blue" feat. Bob Rockwell, 2008  in collaboration with pianist/composer  Makiko Hirabayashi, all on Stunt Records.
Enéias Xavier is based in Belo Horizonte ( capital of Minas), and has performed with:  Milton Nascimento, Toninho Horta, Maria Schneider, Chris Potter, Vander Lee, Beto Lopes, Flávio Venturini, Nelson Ângelo, Vana Gierieg, Tony Baker, Marcio Montarroyos, Eileina Williams, Vinicius Dorim, Nenê, Helio Delmiro, Chico Amaral, Diante do Trono, Joao Alexandre …is also a composer and band-leader and has signed the cd's "JAMBA" og "O PEREGRINO" .
André "Limão" Queiroz  is also based in Belo Horizonte (Minas Gérais) and has performed in numerous contexts with:  Milton Nascimento, Toninho Horta, Maria Schneider, Naná Vasconcelos, Nivaldo Ornelas, Juarez Moreira, Lô Borges, Cléber Alves  (touring in Germany and Swizterland), Samuel Rosa, Magno Alexandre, Chico Amaral, Tavinho Moura, Celso Moreira, Chiquito Braga, Marcos Resende (tours in South-Africa,New Zeeland) ,Thomas Rotter, Gee Hee Lee, Marina Machado, Beto Lopes…
Simon Spang-Hanssen, played frequently with Brazilian musicians in the late seventies and eighties: "N'Uma Boa" with a.o. Chuim, Mozar Terra and later with drummer/composer Nenê's Band ( touring in Denmark and France (double-billing with Hermeto Pascoal Grupo). Has also shared the stage with John Tchicai & Strange Brothers, Jan Kaspersen, Orchestra National de Jazz (FR), Denis Badault, Andy Emler, Nguyen Lê, Niels Lan Doky,  Bojan Z., own groups with a.o. Richard Bona, Xavier Desandre,  Billy Hart, Jesper Lundgaard, Thomas Clausen, Linley Marthe, Felix Sabal-Lecco, Emil Spanyi,Dawda Jobarteh, Bob Rockwell…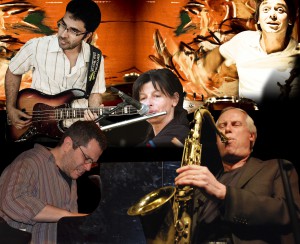 Notes about "Bird in Space" :
My first meeting with Brazilian music took place in the late seventies in Copenhagen
when I met drummer Chuim and pianist/composer Mozar Terra Vieira, both members of the legendary group "Boa Nova" which had settled in Denmark after a stay in Paris. We played together in various settings, and I would often go to Chuim's place to listen to Tom Jobim, the early Sergio Mendes sextet-recordings, Moacir Santos etc. Learning the ingenious compositions of Mozar, Guilherme Vergeiro and others was an ear-opener towards a different musical universe; at that time I was mainly into modern jazz (Coltrane, Rollins, Ornette Coleman etc.).
In -83 I had the chance to start a longer collaboration with composer/drummer Nenê
in his sextet "Nenê's Band". I had already heard him perform with Egberto Gismonti and was very impressed by his work as a drummer, and I also listened to his first album as a leader "Bugre", featuring a series of his compositions, which are still a great influence. The occasion was welcome, the band toured in Denmark and France and included also Zabelé, vocals and percussion, Jesper Nehammer, sax/flute, Mozar Terra, piano and Jesper Lundgaard on bass.
In -84 we did a tour in France of about 10 festivals sharing the bill with Hermeto Pascoal & Grupo, which at that time counted: Carlos Malta, Jovino Santos, Itiberê Zwarg, Marcio Bahia and Pernambuco. To me it seemed a complete submersion in contemporary Brazilian music! The concerts usually lasted 3 or 4 hours (sometimes more), and generally ended by the two groups joining forces and often in the street…
The group recorded "Ponto dos Musicos" after the tour.
After moving to Paris in -85 I continued playing with Nenê, we recorded "Minuano" in
-87 with among others Cacau on saxophones and flute.
Flutist Mariane Bitran also participated in several projects in Paris at that time, recordings Nenê's arrangements for artists such as "Les Etoiles", Novelli, Nelson Angelo and a huge project at the UNESCO (in which I also performed) with among others Marcia Maria and Monica Passos.
A certain Brazilian influence has been present in my compositions ever since, and it was with a great pleasure that I accepted the proposal by Rose Pidner of Veredas Produçoes to play at the Museu da Pampulha in Belo Horizonte with the outstanding musicians present on this album.
Irio is a fearless and virtuoso adventurer, Enéias has a personal and groovy bass-concept and drummer "Limao" sets the world on fire (in his own subtle way)…
Simon Spang-Hanssen Copenhagen april 2011
( Irio Junior is the pianist on the groups first cd "Bird in Space" )